May Is National Dental Care Month!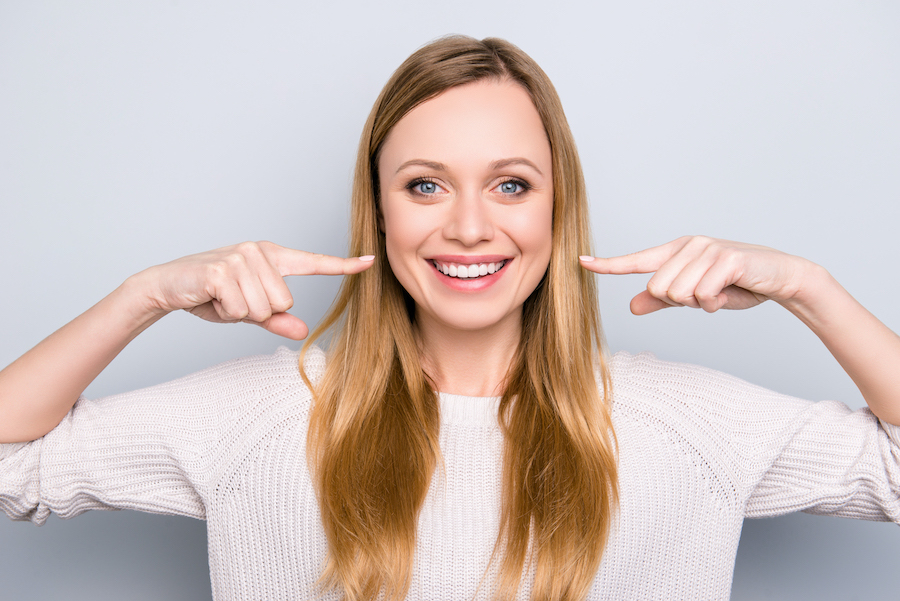 ---
Every May, we recognize National Dental Care Month! It is about raising awareness of good oral health habits. With summer on the horizon, we know families are about to get busy with activities, gatherings, and vacations. This is a friendly reminder to not take a vacation from your oral healthcare!
Oral Hygiene at Home
Good oral hygiene reduces your risk of bad breath, tooth discoloration, tooth decay, and gum disease. We recommend brushing your teeth at least twice a day for 2 minutes each time. A soft-bristled toothbrush is the best choice as hard or firm bristles can irritate your gums and erode your tooth enamel. You should also floss at least once a day and brush your tongue every day.
A Balanced Diet
Eating healthy is part of maintaining good dental care! Foods like leafy greens, lean meats, fish, nuts, and dairy are packed with nutrients that strengthen your tooth enamel and boost your immune system to fight against gum disease. Limit sugary foods like candy, pastries, energy drinks, potato chips, soda, and juice.
Routine Dental Visits
Are you due for a routine cleaning and exam? Now is a great time to schedule your appointment! We will remove plaque and tartar, polish your teeth, and floss your teeth. During your exam, we check for cavities, gum disease, TMJ issues, oral cancer, and any other dental abnormalities. We will develop a personalized treatment plan to address any suspicious findings.
Comprehensive Dental Care in McKinney, TX
Although May is National Dental Care Month, we are thrilled to provide dental services every month of the year! Come visit Serene Dentistry for general dentistry, restorative dentistry, cosmetic dentistry, orthodontics, emergency care, and more. If you have questions about our services or if you are ready to schedule an appointment, please contact us today! We look forward to hearing from you and helping you improve your oral health habits.
Categorised in: Dental Tips