Professional Teeth Whitening in McKinney, TX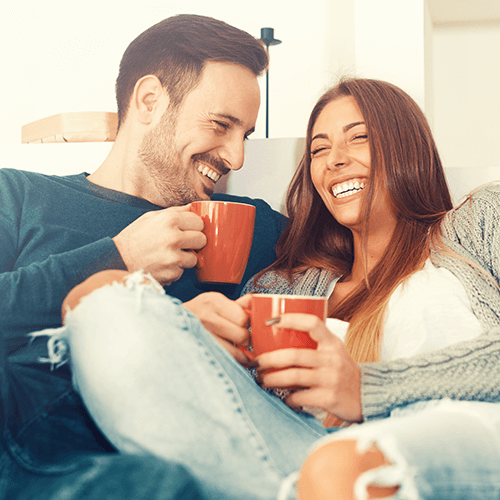 A beautiful and bright smile can make a lasting impression, even with the faces you don't encounter frequently. If your teeth lack that extra shine, Dr. Jay would be happy to help you ditch the dull with professional teeth whitening. Professional teeth whitening can transform your smile from dull to bright. Dr. Jay and our highly trained team can happily walk you through the cosmetic dentistry process so you can transform your smile!
How does teeth whitening work?
Teeth whitening treatment is widely popular out of the cosmetic dentistry treatments available. Whether used for teeth whitening at home or in-office teeth whitening, whitening products contain a peroxide-based bleaching agent. The bleaching agent breaks down tooth stains into smaller pieces, allowing for a less concentrated discoloration on your teeth. The longer you keep the solution on, the more concentrated the whitening solution is, and the whiter your teeth may turn.
Does teeth whitening cause damage to teeth?
Professional teeth whitening is safe and effective when patients desire a whiter smile. In some cases, tooth sensitivity may be experienced when performing tooth whitening treatments. Tooth sensitivity occurs when the bleaching agent reaches the nerve of your tooth. Although an unpleasant sensation, sensitivity is temporary, and relief may be aided when using desensitizing toothpaste, a soft bristle toothbrush, and by having minimal contact with acidic foods.
Which teeth whitening method is right for me?
With options between professional teeth whitening or teeth whitening at home, you may have trouble deciding which whitening method is right for you. Instead of trying teeth whitening at home, schedule a visit with Dr. Jay, our experienced teeth whitening dentist near you, who can help you determine which professional teeth whitening method will work best and bring you the results you want. Out of all the cosmetic dentistry treatments, teeth whitening can let your true smile shine!
Dr. J is a wonderful dentist! She is patient, understanding, and extremely kind. Her advice is invaluable in preventing future issues and I trust her implicitly. Dr. J is a proficient and skilled dentist. I highly recommend this practice. Everyone is friendly and helpful!
Gerald F., Actual Patient
CONTACT US TODAY TO SCHEDULE YOUR HYGIENE APPOINTMENT
Preventative care is an integral part of our practice, and we take pride in the care and education we provide our patients. Dr. Jay and her highly trained professional team offer oral hygiene care for the entire family.
CALL 972-369-0084
Other services we offer:
Areas we serve:
McKinney, TX
Frisco, TX
Allex, TX
Prosper, TX