General Dentistry
Our premium quality dental services are provided to help our patients maintain healthy mouths and healthy bodies. Visit our dentist near you for any preventive, cosmetic, or restorative services you may need!
GENERAL DENTISTRY SERVICES FOR MCKINNEY, TX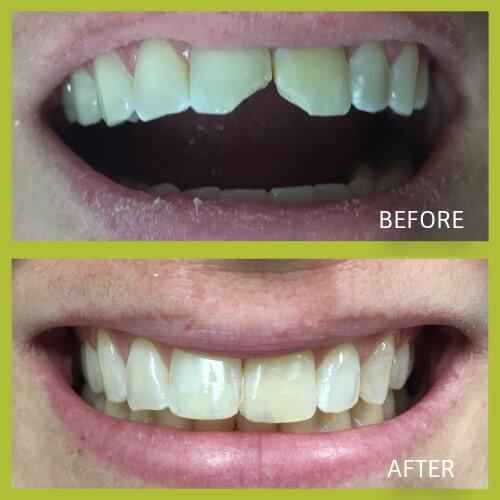 Actual Metal-Free Fillings Patient
SEE MORE SMILES IN OUR GALLERY
With a wide range of services, nearly all dental treatments are available under one roof. There may be times you need additional dental care for optimal oral health. Maintaining your oral health is of utmost importance to us, which why we provide care for the entire family for all areas of general and restorative dentistry including:
Metal-Free Fillings
Root Canal Therapy
Sealants
ADVANCED RESTORATIVE DENTISTRY NEAR YOU
Regardless of whether or not the issue is cosmetic or oral-health-related, there are a host of Advanced Restorative Dentistry procedures at our dentist near you that can help eliminate problems arising from anything from missing teeth to decay, cavities, or damage.
Dental Crowns
Dental Bridge
TMJ/TMD Treatments
Tissue Contouring
Dr. Jay has been our family dentist for over 3 years. We recently became a host family for a 15-year-old from out of the country. She had never had a professional dental cleaning or quality dental care. She was scared and frightened, but Dr. Jay and her staff made her feel comfortable, calmed her fears with their patience and understanding, and provided quality care. Thank you, Dr. Jay and staff for your treating our family so well!
Rhonda V., Actual Patient
Other services we offer:
Areas we serve:
McKinney, TX
Frisco, TX
Allex, TX
Prosper, TX