Tooth Extractions in McKinney, TX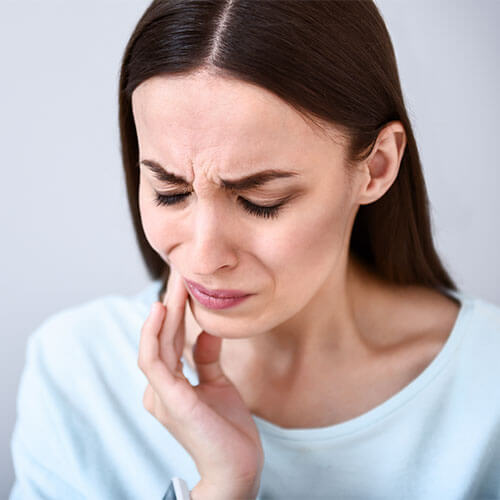 While tooth extractions are never a favorite dental treatment among patients, they can be incredibly important and necessary for treating dental infections, overcrowding, and other issues. Our team at Serene Dentistry does everything we can to ensure that our patients have efficient restorative treatments that will repair their oral health and have them smiling big again in no time. Contact our office today!
Contact Us
How will I know if I need a dental extraction?
It's not always easy for patients to tell what procedures they need, which is why we always recommend scheduling a visit with our team. Dr. Jayachandran would be happy to assess your teeth and gums and provide you with a personalized recommendation for what your smile needs. If you have an unbearable toothache or continuous gum or jaw pain, that can be an indication that something is wrong, and you will want to schedule a visit with our team to see if an extraction or another restorative procedure is the right option for your smile.
Why do teeth need to be extracted?
At Serene Dentistry, we never want to go with an advanced restorative procedure when a less invasive treatment is available. However, there are certain cases in which removing a tooth is the best option to restore a patient's oral health. If a tooth has incurred excessive tooth decay or dental trauma, for example, the best choice may involve removing it and replacing it with a durable dental restoration. Overcrowding is another common reason for dental extractions.
Can I return to work or school after a dental extraction?
Dental extractions are considered oral surgery, so it is not advised for patients to return to their normal routines post-treatment. We can provide you with an estimate for how long your recovery will take during your consultation, but most of the time patients need to take at least one day off from school or work to rest and recover. When you return to your normal routine, you will still want to avoid doing anything too strenuous for another couple of days and stick to a soft food diet.
Contact Us
Dr. J is a wonderful dentist! She is patient, understanding, and extremely kind. Her advice is invaluable in preventing future issues and I trust her implicitly. Dr. J is a proficient and skilled dentist. I highly recommend this practice. Everyone is friendly and helpful!
Gerald F., Actual Patient
Other services we offer:
Areas we serve:
McKinney, TX
Frisco, TX
Allex, TX
Prosper, TX