Orthodontics in McKinney, TX
From Invisalign to Six Month Smiles, Serene Dentistry has the solution to a straight smile.
TEETH STRAIGHTENING SOLUTIONS FOR EVERYONE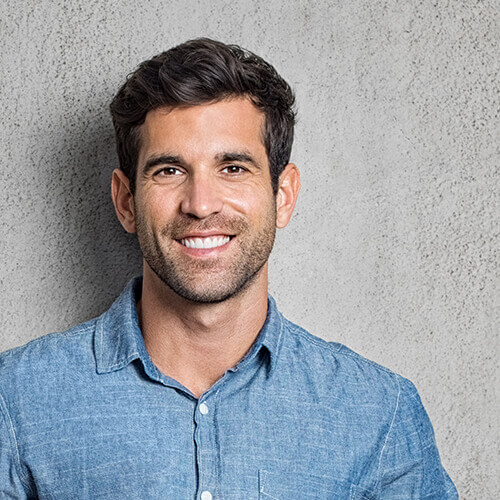 With only 35% of Americans lucky enough to have naturally straight teeth, it's no wonder that many seek out orthodontic interventions to straighten their smile. In addition to helping boost looks and confidence, properly aligned teeth support overall dental health. Misaligned teeth can be more challenging to keep clean and healthy. Crooked teeth allow for more potential plaque and decay due to their tendency to overlap and create difficult-to-reach crevices.
It's not just about the straightness of the teeth: unbalanced bites where the teeth don't come together correctly can cause issues your oral and overall health. Uneven wear, fractures, chips, and breakage can occur and even lead to TMJ (jaw joint) problems when your teeth do not come together correctly.
For many of our patients having a beautiful smile means having straight teeth. However, a straight smile is not only for appearance's sake, but they also support healthy teeth and gums, which is one of the reasons we provide multiple teeth straightening solutions to our patients.
YOUR ORTHODONTIC OPTIONS WITH SERENE DENTISTRY
Click on a photo below to learn more about our services.
Invisalign
CLEAR ALIGNER TEETH STRAIGHTENING
Six Month Smiles
STRAIGHTER TEETH IN ONLY SIX MONTHS
Actual Six Month Smiles Patient
ARE YOU IN NEED OF ORTHODONTICS?
Do you think you or your children would benefit from straighter teeth and healthier, better-aligned bites? Orthodontic teeth straightening solutions may be the answer if you have:
Gapped teeth
Underbite
Overbite
Overcrowded
Open bite
Crossbite
Other issues of teeth alignment
Dr. Jay and the entire staff have always been very patient and thoughtful with me. They take the time to explain what and why they're doing things so you have a better understanding of the process and how to take better care of your teeth. She is one of the few people that truly care about your well being instead of your money, I HIGHLY recommend you come here if you're searching for a new dentist. You won't be disappointed
Blake S., Actual Patient
CONTACT US TODAY TO SCHEDULE YOUR ORTHODONTIC APPOINTMENT
From discreet Invisalign aligners to the fast-acting Six Month Smiles treatment, we work with you every step of the way to find the best fit for you and your family.
CALL 972-369-0084
Other services we offer:
Areas we serve:
McKinney, TX
Frisco, TX
Allex, TX
Prosper, TX