What Sets Us Apart?
At Serene Dentistry, we're more than just a dental office in McKinney, TX.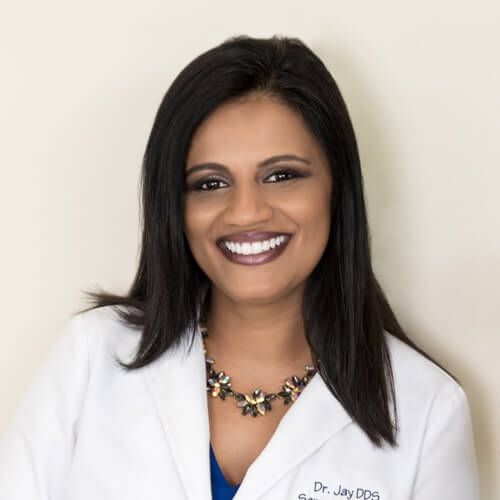 PROVIDING MORE THAN DENTAL CARE
Dr. Jay knows that being a great dentist is about more than your abilities and knowledge. It includes genuinely caring about your patients, knowing their history, understanding their concerns, goals, and treating them like family.
That's why the dental professionals at Serene Dentistry provide more than dental care. We deliver a fully supportive, compassionate, educational partnership with our patients to ensure you don't feel like you are just a number. We strive to give you all the details and information you need to be informed about the decisions you make regarding your dental care.
You are in caring hands with an expert who values your dental health and is committed to working with you to ensure your goals and needs for your oral care is complete. Schedule a visit at our dentist in McKinney.
WHY WILL YOU LOVE SERENE DENTISTRY?
About Us
We are a general & family dental practice serving the Frisco & McKinney, Texas areas. Our goal is to provide preventative & comprehensive dental care for your whole family (from child to adult to elderly) and treat each and every one of our patients with compassion and respect. We strive to bring the latest dental technology to our patients so that we can provide you with the best care possible. Our general services include everything from regular exams to fillings and bondings, non surgical gum treatments to x-rays. We also provide extensive cosmetic services such as whitening and veneers, as well as advanced procedures such as crowns, dentures, implants and more. We strive to make your dental visit as pleasant as possible, with amenities such as soothing music, aromatherapy, and overhead TVs. Excited to see you soon at our dentist near you!
Dr. Jay is Leading the Way
Our practice is led by Dr. Jay Jayachandran, DDS. "Dr. Jay" is dedicated to bringing the best dentistry services to our patients as possible. Under her lead, our staff is focused on maintaining a high standard of basic, complete care for the entire family while advancing our education in the artistry & function of aesthetics/cosmetic dentistry, tooth replacement, and the latest advances in the dental field. Dr. Jay and our team believe in treating every patient with the respect and care that she would extend to her own family.
Committed To You
We are first and foremost committed to our patients and their families' optimal health. From providing preventive, routine care to extensive restorative procedures, we are dedicated to the ultimate dental health of our patients. We offer friendly and professional care while also providing the information you need to make informed choices about your dental health. Our hope is that every patient leaves our office with a beautiful smile and a wonderful dental experience.
Insurance and Payment Plan
We are in-network for most insurance plans but if you are among the more than 70 million Americans without it, we offer affordable payment plans so you and your family don't have to suffer through dental emergencies or do without proper dental treatment. Dr. Jay and the staff at Serene Dentistry truly care about you and your family. If you are interested in any dental treatment or have any questions, please contact us today and become a part of our family.
IN-OFFICE EXPERIENCE AND DENTAL TECHNOLOGY
Feel relaxed and at ease with our amenities and high-tech technologies.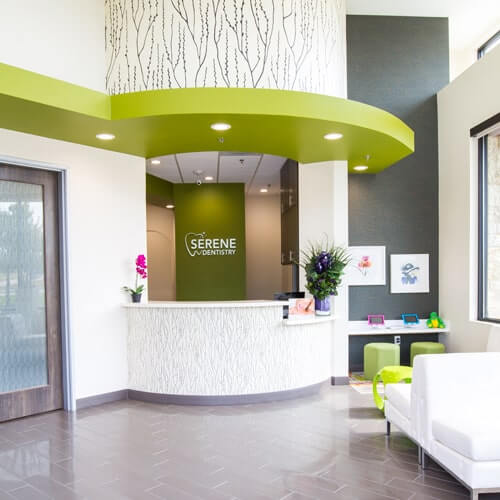 We provide an environment in which you can relax and feel comfortable during your dental treatment. As part of your experience with Serene Dentistry, you will be able to take advantage of the amenities our patient love including:
Dr. Jay knows that soothing music is known to slow heart rate, lower blood pressure, and decrease levels of stress hormones. That's why we have a comforting playlist to help our patients relax.
Enjoy a hot cup of coffee, tea, or a bottle of water while in our care.
If the sound of dental drills offends your sensibilities or causes you angst, Dr. Jay has the solution: headphones. Our patients can focus on music or the overhead TV's we have in each room, rather than the sometimes stressful sound of dental procedures.
Whether you have a back condition or you're just chilly, at Serene Dentistry you need only let us know. We have blankets available to warm you. And have neck and back pillows to ensure that your experience with us is one of the utmost comforts.
Laughing Gas (Nitrous Oxide) is a sedative used to ease patients' anxieties from adults to children. Laughing gas will not knock you out. Rather, you will remain fully aware and able to respond to the doctor, but you will feel more relaxed and comfortable.
We have fragrances throughout to not only eliminate the clinical smells of a dental office but create a naturally clean, subtle aroma, keeping your stress minimal. We always receive compliments on it.
Save your data and sign into our free WiFi where you can check your emails or your social media accounts before your appointment begins.
Overhead TV Entertainment
We have TVs over every operatory chair. You can check out your favorite movies while you're getting dental work.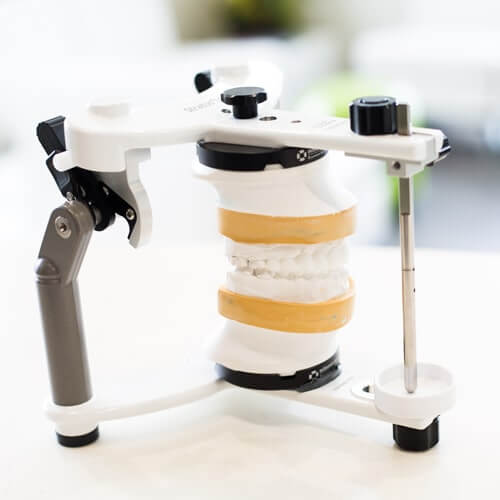 During your visit, you will benefit from only the most advanced technology, techniques, materials, and equipment. Our extensive training and expertise will ensure that your appointment is safe and results in the beautiful, healthy smile you have always wanted.
Velscope and Oral Cancer Screening
Velscope is a hand-held device that Dr. Jay can use to detect abnormal tissue. Soft, blue light is emitted to find areas below the surface that may be potentially harmful to your health including oral cancer. This painless procedure is easy, and can be completed in as little as two minutes.
Latest in Whitening Systems
See dramatic results in only one hour with our in-office laser whitening system. This technology allows the convenience of reducing the time it takes to brighten and whiten teeth.
Digital X-rays are one of the most amazing advancements in dentistry. Digital x-rays are faster, safer, more environmentally and health friendly than traditional silver-oxide x-rays. There is no longer the need to develop films in damaging solutions, and these images require up to 90% less radiation. The x-rays transmit immediately to a computer monitor in the treatment room for instant access by both the patients and our professional team. Images can also be enlargement, highlighted, magnified, and inverted for precision diagnostics.
We use a tiny camera that is about the size of a pen to magnify images of your mouth to see things that may not appear on an x-ray. The camera captures images of teeth and tissue up to 10-40 times on a monitor and helps you see, what the dentist sees.
EXPERIENCE THE DIFFERENCE AT SERENE DENTISTRY
Take the first step and book your appointment.
NEW PATIENT INFORMATION