Dental Veneers in McKinney, TX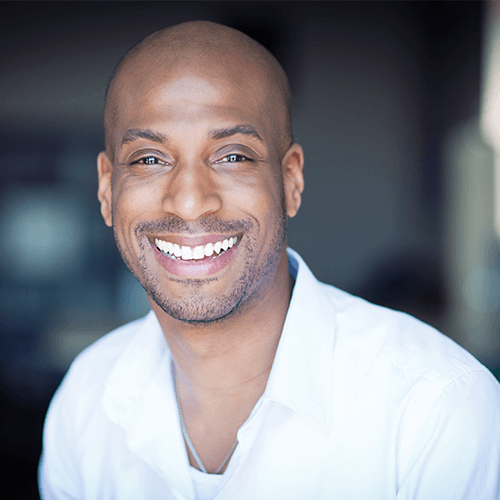 If you have chipped, cracked, or severely discolored teeth, it's understandable that smiling might be the last thing you feel like doing. Fortunately, you won't have to skip over smiling with a cosmetic dental procedure like porcelain veneers! Porcelain veneers can give you a choice to smile confidently. Dr. Jay and our highly experienced team will work one-on-one with you to design your custom-made veneers that look just like natural teeth!
What are porcelain veneers?
Porcelain veneers are thin, custom-made shells that are placed over the surface of your teeth. Whether you've got dental issues like chipped or crooked teeth, or you simply don't like the appearance of your teeth, porcelain veneers can result in a smile makeover. At Serene Dentistry, our custom-made veneers look and feel natural and can correct multiple dental problems at once!
How long do dental veneers last?
On average, porcelain veneers can last ten years or more! Though veneers can last ten years or longer, veneers are considered a permanent cosmetic dental procedure to improve teeth. While permanent and long-lasting, how well custom-made veneers are cared for will ultimately determine how long they last. Good care for veneers includes maintaining oral hygiene, avoiding extremely hard or crunchy food, and avoiding teeth grinding.
How much do veneers cost?
Veneers are a long-lasting investment that can fix multiple dental problems all at once! Dr. Jay and our team perfectly craft your custom-made veneers while working with you so you leave our office with a healthy and happier smile. At Serene Dental, we're proud to make dentistry affordable. Our office is in-network with most insurance plans, and we offer other affordable payment options to help fit every budget. Get in touch with our office to learn how you can get started on affordable veneers today.
Dr. J is a wonderful dentist! She is patient, understanding, and extremely kind. Her advice is invaluable in preventing future issues and I trust her implicitly. Dr. J is a proficient and skilled dentist. I highly recommend this practice. Everyone is friendly and helpful!
Gerald F., Actual Patient
CONTACT US TODAY TO SCHEDULE YOUR HYGIENE APPOINTMENT
Preventative care is an integral part of our practice, and we take pride in the care and education we provide our patients. Dr. Jay and her highly trained professional team offer oral hygiene care for the entire family.
CALL 972-369-0084
Other services we offer:
Areas we serve:
McKinney, TX
Frisco, TX
Allex, TX
Prosper, TX